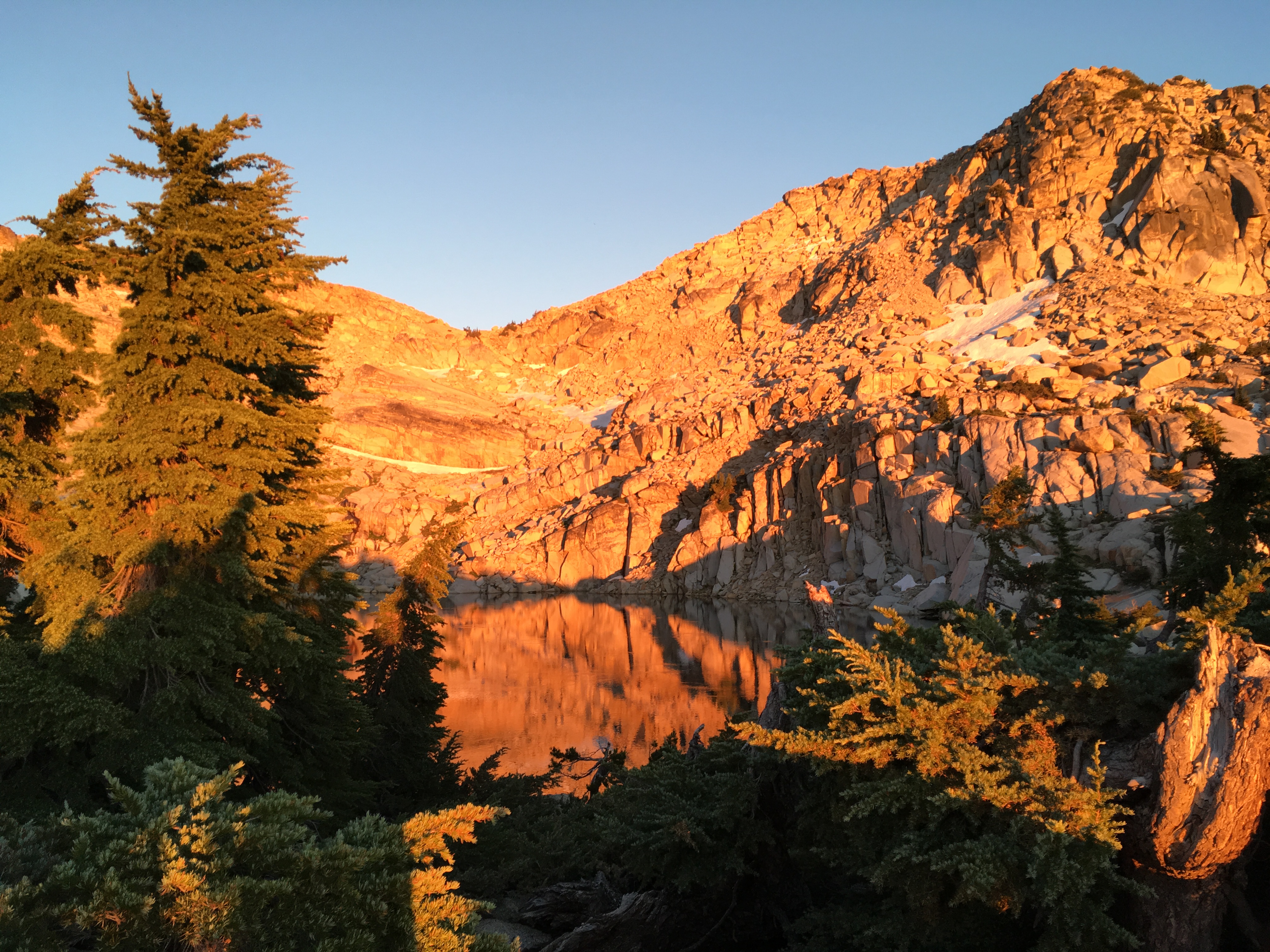 Reaching Smith Lake requires ascending over 1,500 feet in just over 4 miles, but once at the lake the sweaty climb from the Twin Lakes trailhead is quickly forgotten.
While it's one of the smaller lakes in Desolation Wilderness, at over 8,000 ft elevation and with an unobstructed view far, far to the west, Smith Lake is a must-visit spot.
The elevation profile clearly shows the challenge but at least has a constant slope once the incline begins: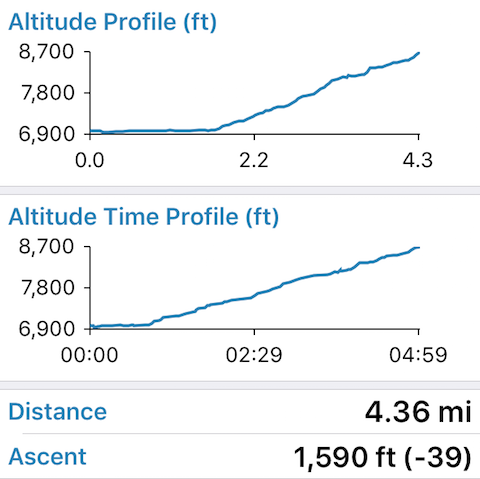 To get to Smith Lake, drive to the Twin Lakes trailhead (off route 50 near Tahoe), and take the trail towards Twin Lakes until reaching the fork for Twin Lakes / Smith Lake, and take the route to Smith Lake. The route leads past Grouse Lake and Hemlock Lake, before taking a final steep and faded trail up to Smith Lake. The last ascent may require some route finding or scrambling off trail, but as long as you keep ascending and don't go too far to the east you'll reach the edge of Smith Lake.
The final ascent: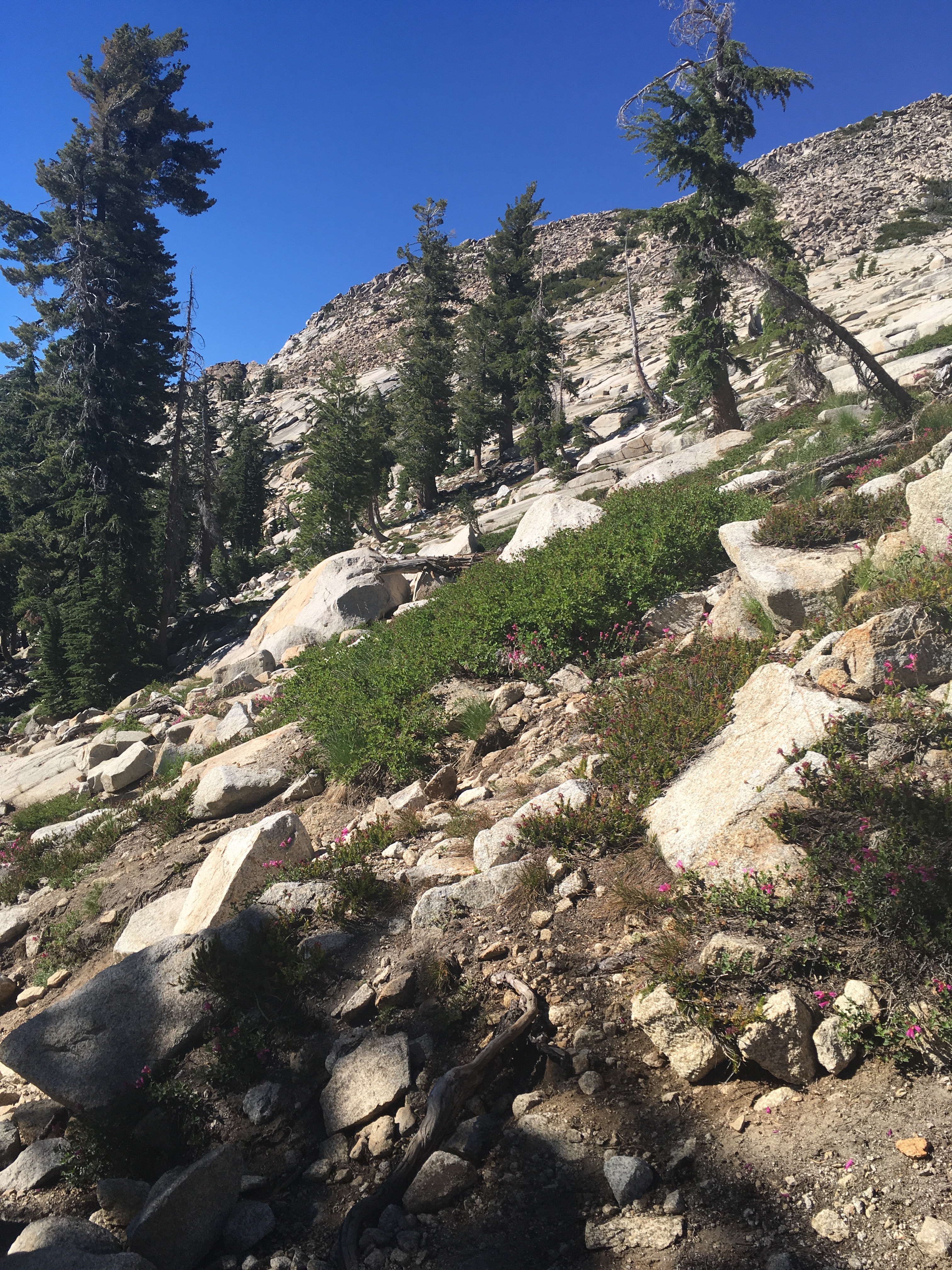 The reward for reaching the lake: spectacular views to the west.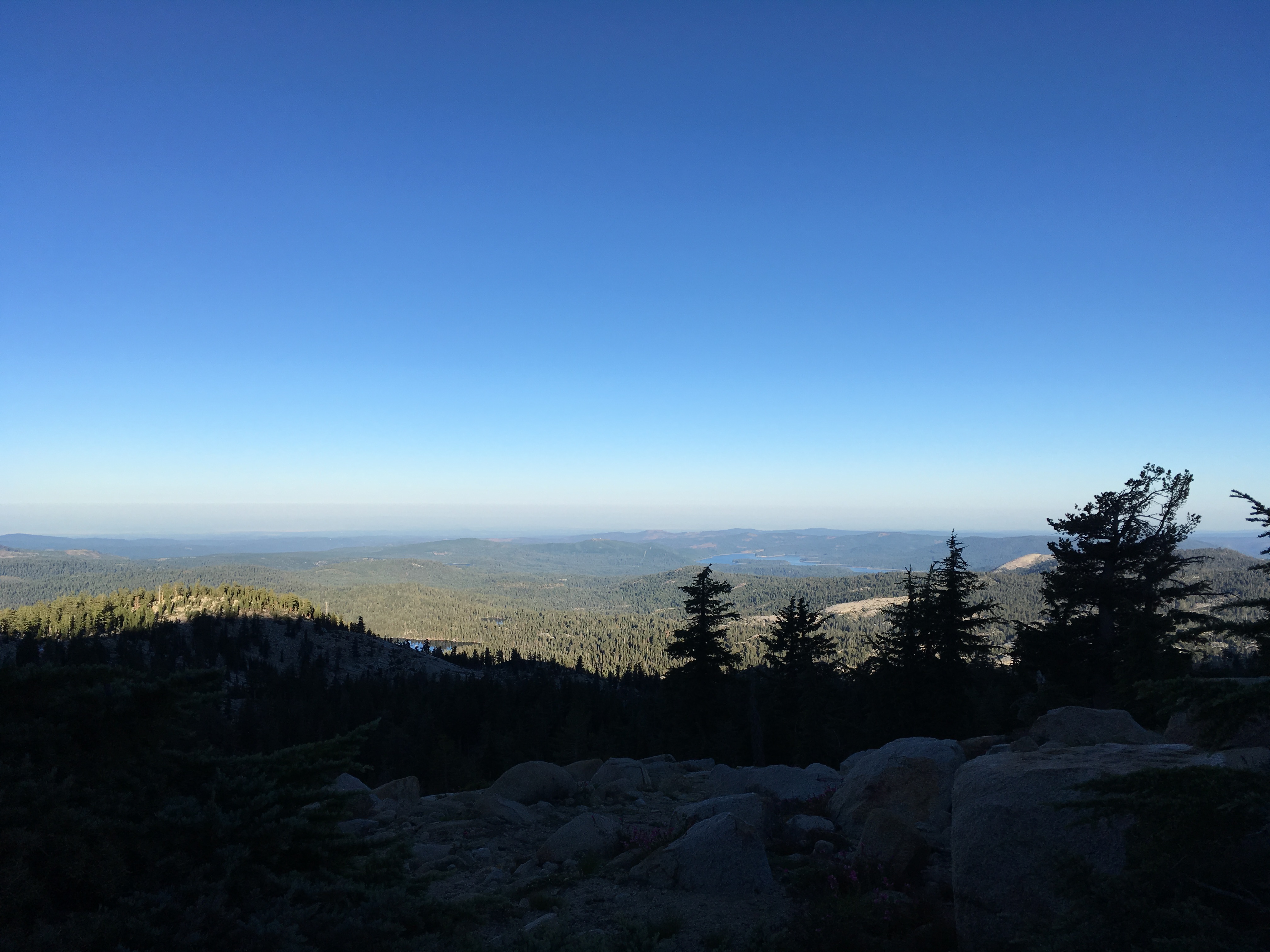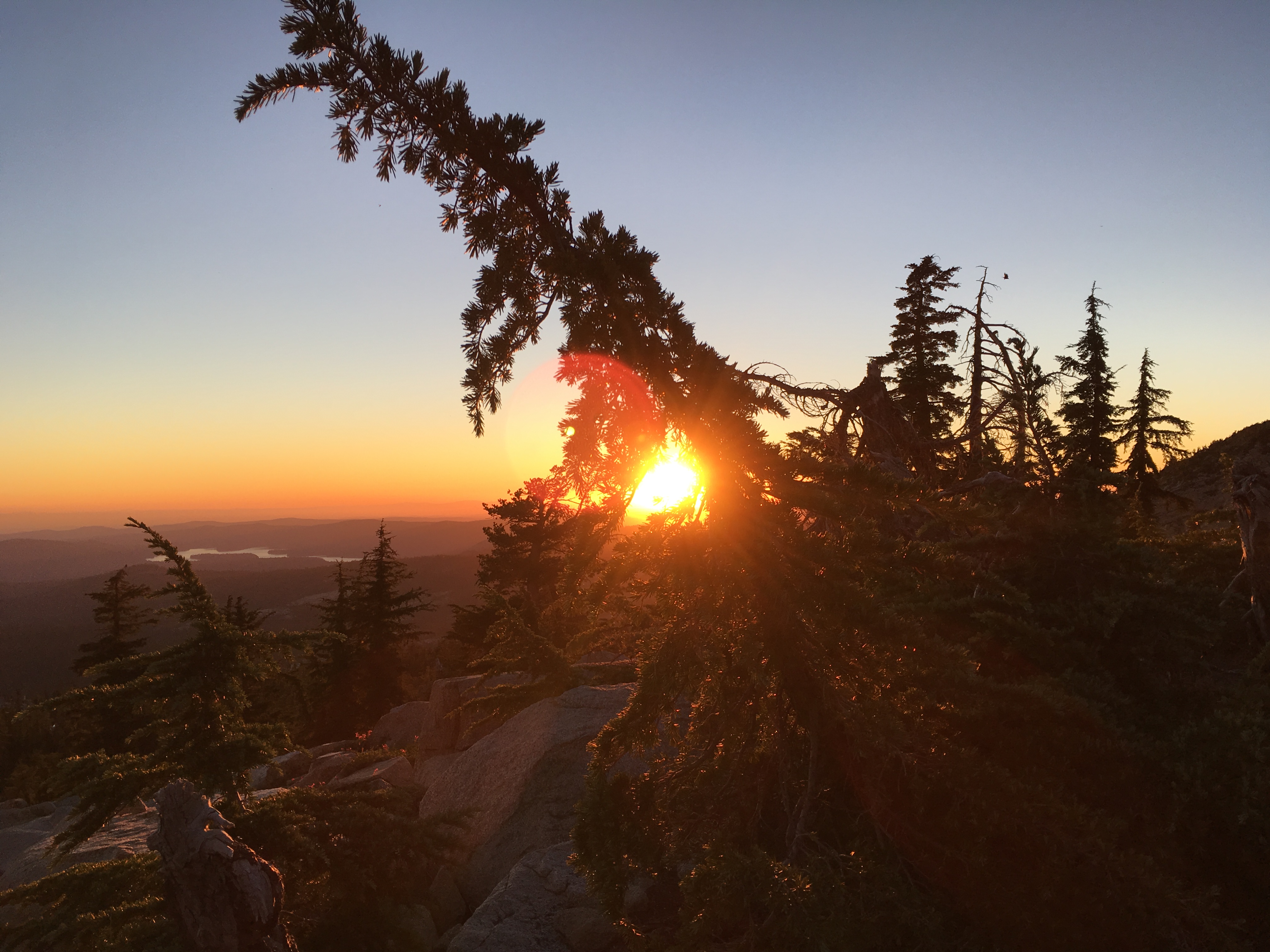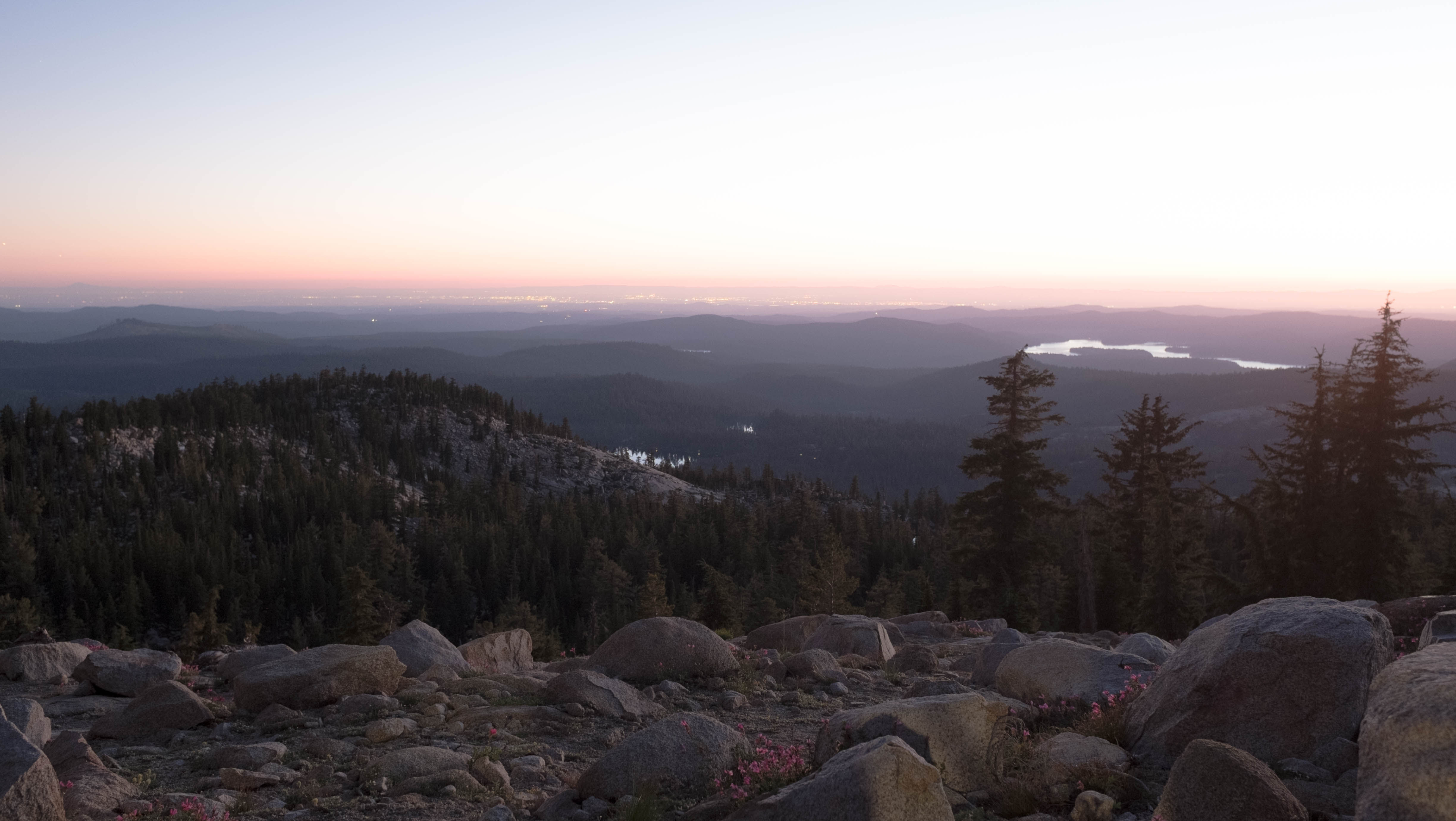 I used the Gaia GPS app on my iPhone to record the route, and then exported the data points into a custom Google map:

You can download the kml file generated by the Gaia app.
Desolation Wilderness is extremely popular and permits are required for overnight visits. Quotas are in place for the destination zones inside the Wilderness, and you need plan your route in advance, at least for the first night's stop, as well as entrance and exit areas. It's a bit difficult to read some of the maps published online; this is the one I've found to be most useful: https://www.recreation.gov/nrso/ca/dslt/DSLT.pdf More information about the permit system is available on the recreation.gov site.